Dr Laird Cameron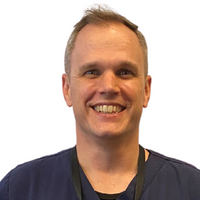 Dr Laird Cameron
MBChB, FRACP
Laird Cameron is a Medical Oncologist specialising in lung, mesothelioma and head & neck malignancies.
Having initially completed a BSc majoring in biochemistry, Laird graduated from Otago Medical School in 2003. He undertook his core general medical and oncology training in Wellington.
Laird is dual trained and gained membership as both a general physician and medical oncologist with the Royal Australasian College of Physicians in 2015.
From 2014 to 2016 he completed a clinical fellowship in lung and head & neck malignancies at the Peter MacCallum Cancer Centre in Melbourne, Australia with a strong emphasis on translating new treatments to better outcomes for cancer patients including targeted therapies and immunotherapy.
He has peer-reviewed publications in treating ALK-rearranged lung cancers. Laird takes pride in tailoring treatments to the needs and goals of the patient, he communicates clearly and has an open and caring approach.
Laird has been treating patients with lung cancer at Auckland Hospital and Canopy Cancer Care since his return to New Zealand in 2016.
He is the New Zealand representative on the Thoracic Oncology Group Australasia, leads the medical oncology lung team at ADHB, chairs the New Zealand Lung Oncology Special Interest Group and is committed to improving the health of New Zealanders with cancer through active involvement in research.