Dr Daisy Wing-san Mak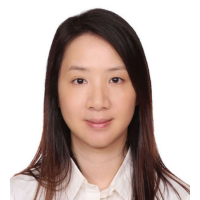 Dr Daisy Wing-san Mak
MBChB, FRCP(Edin), FRACP, FHKCP, FHKAM(Medicine)
Dr Mak is a Medical Oncologist specialising in patients with thoracic cancers, including lung cancer, mesothelioma, and thymic tumours. She also has a special interest in breast cancer.
Daisy completed her undergraduate medical education in Hong Kong in 2006, and obtained fellowship in medical oncology in 2013 (FHKCP, FHKAM). She then completed further training in advanced internal medicine and haematology. In 2018, she pursued training in lung cancer in Royal Marsden Hospital as a clinical research fellow, and was exposed to the cutting edge research, and worked alongside some of the top lung cancer experts in the world.
Returning to Hong Kong, Daisy worked at one of the largest tertiary centres, Queen Elizabeth Hospital, as an associate consultant, and pioneered the comprehensive lung cancer programme aimed at reducing workflow barriers and streamlining patient care.
In 2019, she moved to Christchurch, New Zealand where she worked in Christchurch Hospital treating breast, upper gastrointestinal and genitourinary cancer, on top of lung cancer and lymphoma. She then joined Auckland City Hospital as a consultant medical oncologist in 2020 and was awarded her FRACP in 2020, and FRCP(Edin) in 2022.
Daisy's focus is on incorporating cutting-edge information into patient care, fostering strong communication with both patients and their families, and establishing aligned and prioritized goals. She is fluent in English and Cantonese, with a functional proficiency in Mandarin.
When not working, she plays the piano, enjoys reading, tramping and spending time with family and friends.