Dr Carmel Jacobs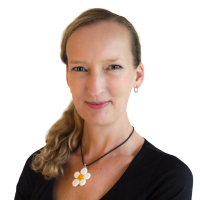 Dr Carmel Jacobs
MBChB, FRACP
Dr Carmel Jacobs is a Medical Oncologist specialising in the treatment of genitourinary and prostate cancers.
Carmel graduated from the Otago University School of Medicine in 2001 with Distinction. She completed training in oncology in 2011 and in 2012 completed a post graduate diploma in Palliative Care and dual specialist training in Internal Medicine. Between 2013 and 2015 Carmel completed a clinical research fellowship at The Ottawa Hospital. Ontario, Canada, focusing on breast cancer, genitourinary malignancies and melanoma. Carmel has published widely in peer reviewed journals in the area of supportive care of patients with breast cancer.
Since her return to Auckland, Carmel has held a position at Auckland City Hospital as a Specialist Medical Oncologist. She is currently the Team lead for the Genitourinary Medical Oncology team. Carmel is a principal and co-investigator on a number of clinical research trials in the area of genitourinary oncology. She is an honorary clinical lecturer at Auckland University.
With her experience in palliative care and academic research, Carmel combines evidence based practice with symptom management.