Dr Simon Fu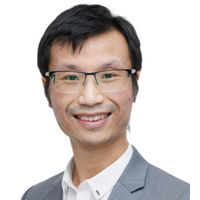 Dr Simon Fu
MBChB, FRACP
Dr Simon Fu is a Medical Oncologist specialising in the treatment of prostate, kidney, bladder, and testicular cancers.
Simon graduated from the University of Otago School of Medicine in 2009 and became a Fellow of the Royal Australasian College of Physicians in 2018. Between 2018 and 2020 he worked as a genitourinary clinical research fellow at BC Cancer Agency, Vancouver centre, with a focus on prostate cancer translational research.
Simon returned to Auckland in 2020 as a consultant at Auckland City Hospital. He also holds an Honorary post at University of Auckland. He is an active researcher in genitourinary cancer with multiple publications in major peer reviewed journals. Simon aims to bring the latest evidence-based research into clinical practice.
Simon can offer consultation in Mandarin and Cantonese.